Best Homemade Traps
This post may contain affiliate links so I earn a commission.
Welcome to our collection of the the best homemade traps for insects, rodents and nuisance animals that are easy to make.....and more importantly they work great!
As a "Do It Yourself" person I don't like to spend extra money hiring an expensive exterminator or other professionals to do a job I can complete myself for a lot less money.
By making a homemade trap you accomplish a few things.  
First, as we've already mentioned it's a lot cheaper than an exterminator or buying a pre-made trap from the store.
Second, since a lot of the traps use common household supplies, you can make them in just a few minutes with items you probably already have.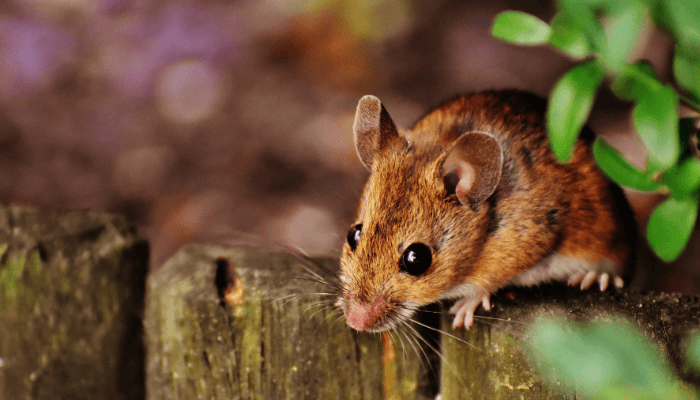 Plus, no one cares more about your home and wellbeing than you.
Sure.....an exterminator will probably get the job done, but you're the one living in your home so you're more inclined to do a thorough job.
Also when you handle the issue yourself there's no need to set up appointments, or wait several days for someone to come out and get rid of an infestation for you.  
Just make your trap and the unwanted pests will be under control.

Best Homemade Traps
Check out our list the best homemade traps below to find a trap that works for you.  
Just click on the link in the description for step-by-step details for making the trap.
We're continually adding new ideas and traps to the list, so check back often to see our new homemade trap ideas!
Homemade Flea Trap - Use a shallow pan of soapy water and an LED tea light to make this trap. Fleas are attracted to light and the non-flammable LED light works perfectly for in home use.
I love this trap because it works great and it only takes a couple of minutes to construct.  
If you're battling fleas inside your home, this trap is a must!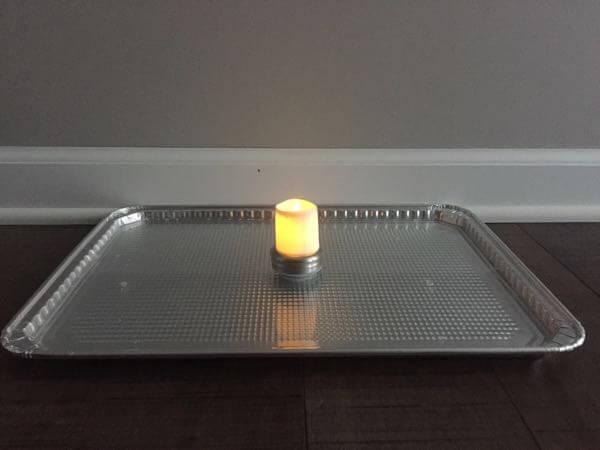 Homemade Flea Trap
Homemade Chipmunk Trap - Use a 5 gallon bucket, some black oil sunflower seeds and a piece of wood to make a great trap to get rid of chipmunks.
This homemade trap will not only catch chipmunks but it can also catch mice, rats, red squirrels and anything else that likes to eat black oil sunflower seeds.  
Whether you're having issues with pests in your garage, barn or seasonal cabin, using this trap is a simple way to get rid of rodents really fast.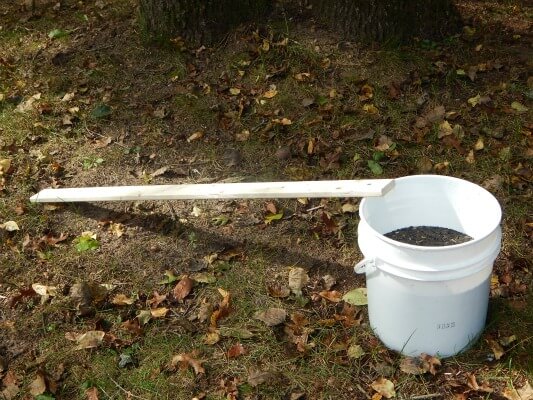 Homemade Chipmunk Trap
Homemade Ant Trap - Better than any trap purchased in a store, this trap uses Borax, water and sugar to quickly resolve any ant problem you might have.  
I've used this trap multiple times and it works great.  
Plus, Borax has a lot of other uses around your home, so the leftover product will never go to waste.
This article tells you how to make the trap and where to set it to get rid of your ant problem in about 24 hours.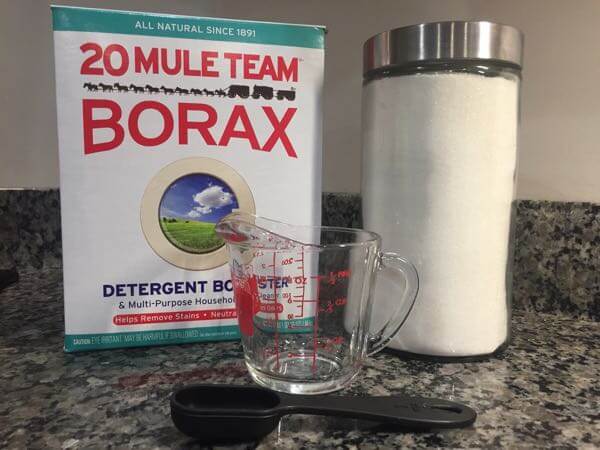 Homemade Ant Trap
Homemade Fruit Fly Trap - Check out these 2 easy homemade fruit fly traps you can make in just a couple of minutes.  
Do you have annoying fruit flies around your fruits and vegetables?  
Or have you ever poured a glass of wine only to find a swarm of fruit flies around your glass or even worse, inside your wine?
Fruit flies seem to appear out of nowhere.  
One day you're fine, then the next day they're everywhere! Don't worry....this trap will get rid of fruit flies fast.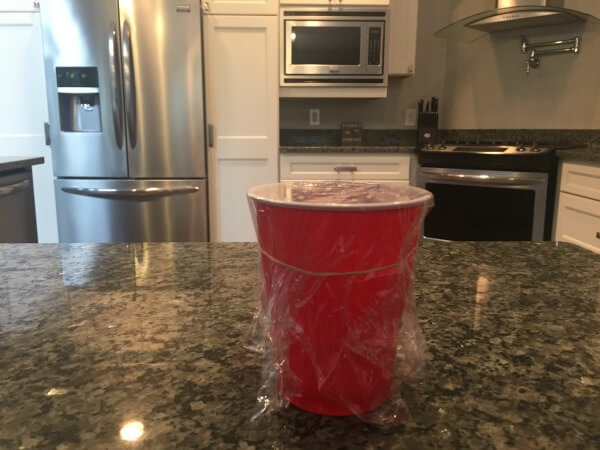 Homemade Fruit Fly Trap
Homemade Live Trap - Perfect for live trapping rabbits and other small animals like squirrels, raccoons or opossums, these traps will last for years and they work great for catching nuisance animals around your home.
I've been building and using this trap for over 20 years and it's amazing just how well it works.  
It takes a little longer to construct compared to the best homemade traps listed above, but it will last you a long time.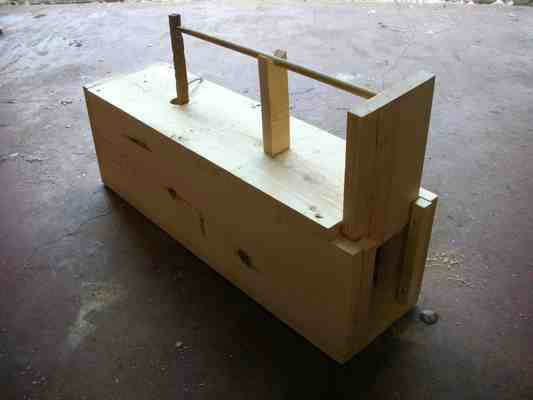 Homemade Live Trap
Homemade Earwig Trap - Struggling with earwigs inside your garage or in your garden?  
Or even worse, are earwigs living in your mailbox where they crawl across your hand as you're trying to grab your mail?
Here's 2 easy to make traps that only take a few minutes to make and they work great for getting rid of unwanted earwigs.
Homemade Earwig Trap
Homemade Mole Trap - Are moles destroying your lawn or garden? 
Having your well manicured lawn ruined by a tunneling mole is frustrating to say the least.  
Learn how to make a homemade mole trap that uses common items found around your home to stop unwanted mole damage. 
This trap dates back to the Roman empire and it's a great way to live catch a mole so you can release it somewhere else.
Homemade Mole Trap
Homemade Mosquito Trap - Let's face it, we all hate being bitten by hungry mosquitoes!  
A few years ago there was a popular homemade trap to catch mosquitoes that used a 2 liter bottle, brown sugar and some yeast to make a trap that claimed to catch mosquitoes by the thousands.
Does this trap really work or is it just a waste of your time?  
Check out this article and we will show you everything you need to know about getting rid of mosquitoes.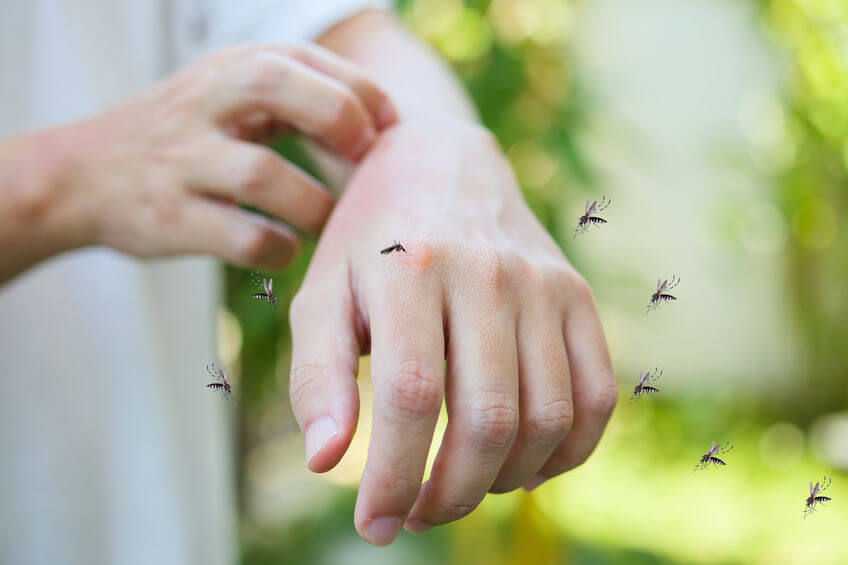 Homemade Mosquito Trap
Homemade Yellow Jacket Trap - Having problems with yellow jackets around your patio, garbage cans or picnic area?
This trap only takes a few minutes to make and it works great to get rid of yellow jackets!
By using a plastic tote, a single scrap piece of wood and some dish soap you can make a trap that will catch hundreds of yellow jackets.
What's the best bait to use?
Chicken!
So save some chicken scraps from dinner and you'll have the perfect bait for setting your next trap.
Homemade Yellow Jacket Trap
DIY Carpenter Bee Trap - If carpenter bees are creating holes in your deck, barn or gazebo, this trap is a must have.
In order to lay their eggs, female carpenter bees create galleries in the wood found on the exterior of your home.
This homemade trap mimics these galleries to attract the bees into the trap where they enter a mason jar or water bottle and are unable to escape!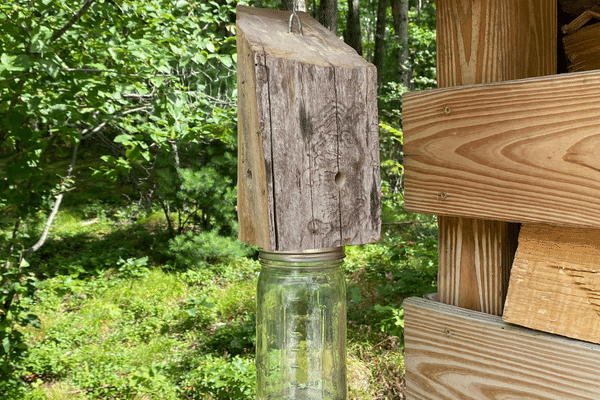 Homemade Carpenter Bee Trap
Best Homemade Traps - Overall
I love making these best homemade traps because they use common household ingredients and lack the harsh chemicals typically found in many commercial baits or pesticides.
Our list of best homemade traps is here for a reason.  
They outperform even the best over the counter traps you can purchase at the store.  
Plus, why buy an expensive trap when you can just make one yourself at a fraction of the cost?
If you're experiencing an infestation, or you just want to keep unwanted pests out of your home, give these traps a try......they work great!