About Me
This post may contain affiliate links so I earn a commission.
Building a website takes a lot of work.  Hours of planning, taking photographs and creating a guide to help people enjoy an activity I love.....it's pretty time consuming.  
So why do it?  
Why create a website about trapping?  
Easy, I love to trap and I love to help people!  So, I created this website to do just that, give honest opinions of products and techniques I use and teach you everything I can about the sport.
If I'm going to give my opinions and suggestions I think it's only fair you know a little bit about me, my family and my lifestyle.
My name is Nick Greenway.  
I live in northern Michigan and have two children. I work in law enforcement and have made a career out of helping people and serving the community.
I started out working for our state's Department of Natural Resources where I learned A LOT about conservation, habitat and the recreational use of our lands.
I grew up trapping and running coon hounds.  
Every night I would ride around with some great retired guys who knew more than I could ever remember.
The stories they shared and the advice they gave about fur harvesting was remarkable.

As my kids get older, I'm starting to expose them to the sport just like my parents did for me when I was younger.  

I began focusing on this website as a way to pass along information to anyone who may benefit from it.
I don't know everything..... and the topic of trapping is definitely a topic of different opinions.
What I offer is real, honest information and opinions on products and techniques I feel are valuable and important.
I truly appreciate you taking the time to review our website. It has been a great experience and something I enjoy working on every day.
About This Site
So building a website sounds great right?  
But how exactly do you build one?
This was a question I asked myself before I built my first website.
I am definitely not a computer wiz.....nope, not even close.  So I needed a program that could help me take my words and ideas and convert them into a professional and successful website.
I'm a researcher.  Before I buy or try anything I research it.  
So I went online and researched the best program and company for building your own website.  
I found one common theme, SBI! or Solo Build It.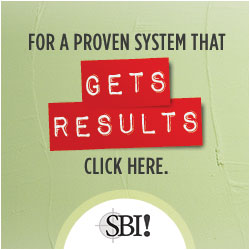 I would never recommend or sell anything I don't use myself or would not recommend to my family or closest friends.
With that being said.....

SBI! is absolutely amazing.
It has taught me everything required to operate a professional, well published, content rich website on a topic I love.
Do you have an idea? Are you an entrepreneur at heart? Want to create your own website?  
Use Solo Build It.