How To Get Rid Of Squirrels
This post may contain affiliate links so I earn a commission.
Learning how to get rid of squirrels that have invaded your home, attic, walls or ceiling is not a difficult task if you have the right knowledge and use the right equipment.
While you may not want squirrels around your house, many homeowners do not want to go to the point of actually killing the animal.
After all, the squirrels are simply looking for a place to live and raise their young, so there are many humane methods to remove them.
When homeowners are looking for humane methods of getting rid of a rodent like a squirrel they turn to traps to handle their problem.
The traps allow you to capture the animal and then take it somewhere else to be set free.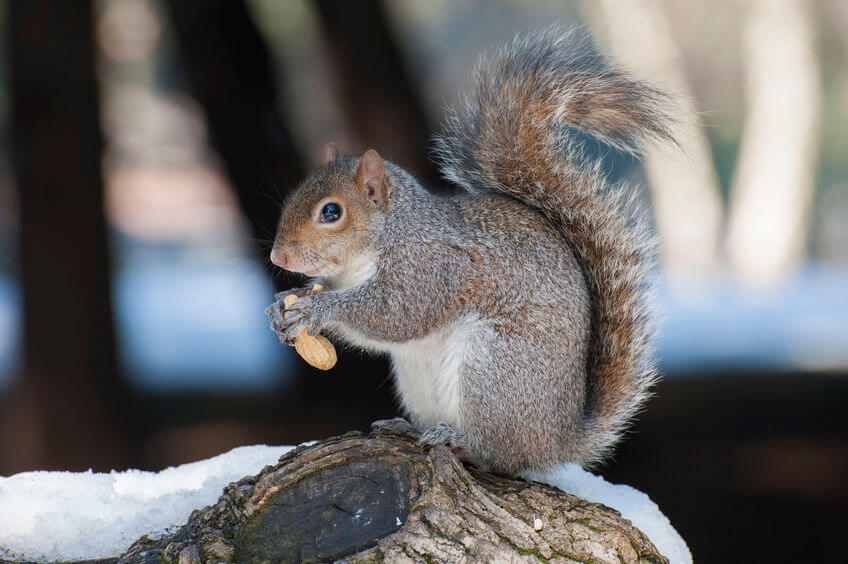 This is a great plan, but you want to make sure you're doing it as safely as possible.

Since squirrels are known to carry a lot of diseases and parasites it's important to take precautions to reduce the risk of being bitten or scratched by them. 
Coming into direct contact with them can allow these diseases to get onto you and into your skin or respiratory system where they can cause a lot of problems.
You need a trap that does the job and protects you at the same time.
If you want to use a trap there are several you can purchase either online or at your local home improvement store that will do the job.
They come in a few different styles to fit your individual needs.
The most popular choices are the one-way door, the cage trap, and the repeater trap.
How To Get Rid Of Squirrels - Trap Options
The trap you use to get rid of squirrels is typically based upon what your needs are and what you are willing to spend.  
To learn more let's look at each trap in detail to see which one will work the best for your specific situation.
Cage Trap

The simplest of these is the cage trap, also called a live trap.
You can set this in a location where you've observed the squirrels and know they are bound to trek about.  
To use the trap, simply place bait inside, like nuts or seeds, set the trap and wait.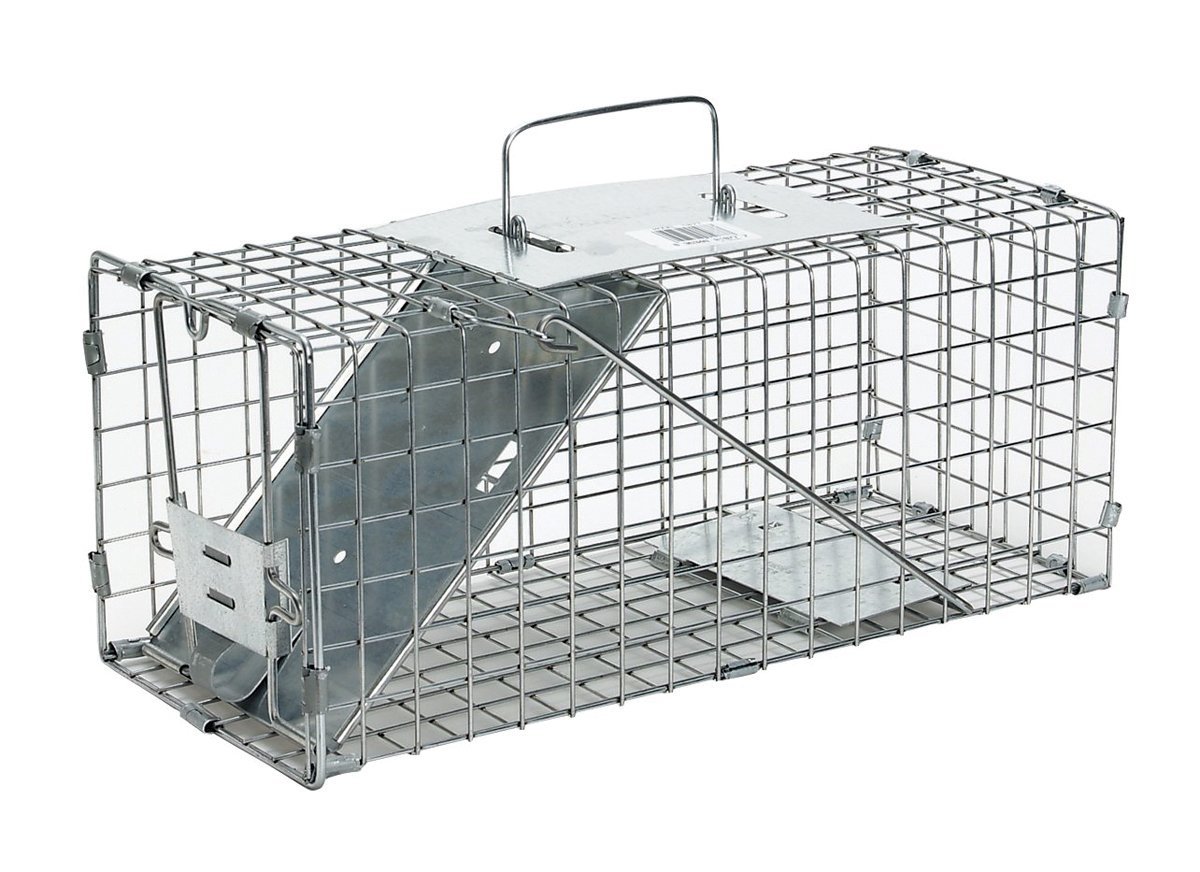 Havahart Small Professional Style One-Door Animal Trap for Squirrels
When the squirrel enters the trap, the door closes and the squirrel cannot get out.
The handle is on the top of the cage and all you do is take the cage somewhere in the woods and let the animal go.
Of course, when you are handling the cage you want to make sure you do not allow the animal to reach you.
You should wear gloves at all times and ensure that the exposed parts of your skin are covered as well.
It is also a good idea to wear goggles and a surgical mask to protect your respiratory system.
Also ensure that you clean whatever vehicle you transport the squirrel in thoroughly.

One-Way Door Trap
The second option is the one-way door.
The one-way trap only allows for access in one direction.
This is primarily used to keep animals out of a space.
For example, if squirrels have invaded your attic, and you simply want them out, you can use the one-way trap and it will serve your needs perfectly.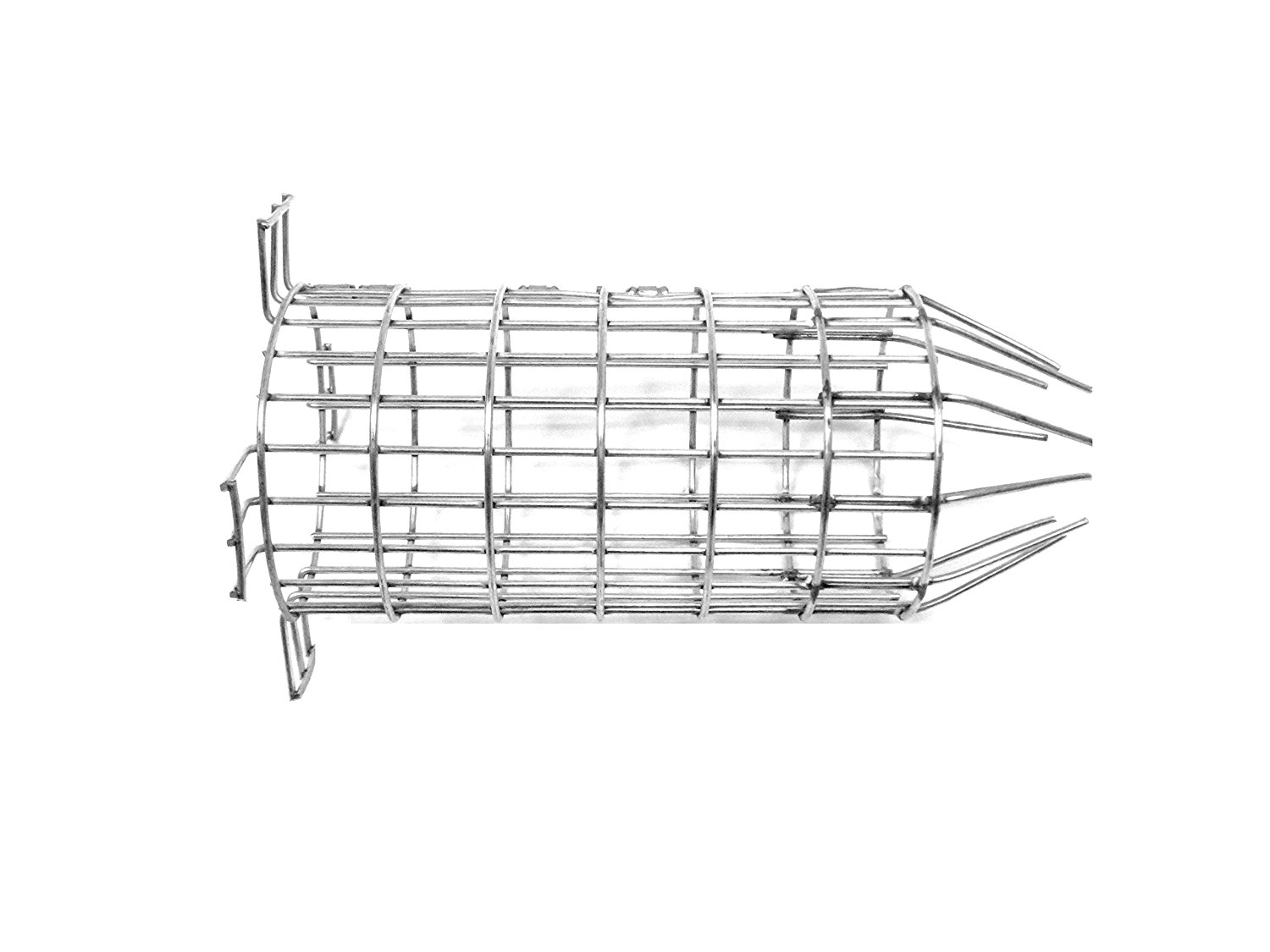 Tomahawk Model SCE115 - Short, Grey Squirrel Cone Excluder
What happens is you place the trap against the outside of your home where they are gaining access.
When they leave, they are blocked from getting back in by the design of the trap.
This does not capture them, but simply keeps them out, which is exactly what you want.
Repeater Trap
The repeater trap is used if you have a problem with many squirrels.
This is mounted directly onto an area where squirrels are getting into your home or building.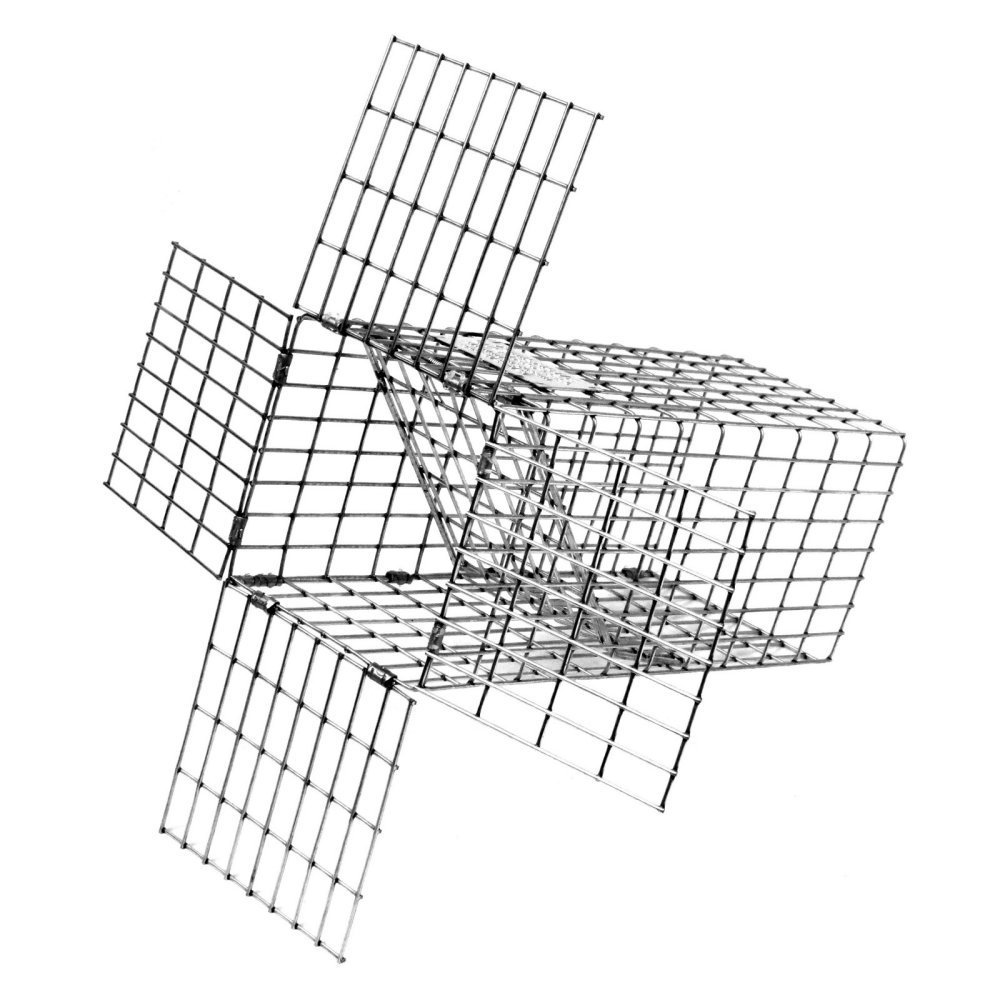 Tomahawk Excluder with One Way Door
When the squirrels walk through the door to the trap it allows them access into the trap but they cannot go the other direction.
It works very much like the one-way trap, but the difference is that they are actually caught and cannot get out.
This cage can hold up to a dozen squirrels depending upon the size of trap you have and the size of squirrels that are captured.

Get Rid Of Squirrels - Overall
No matter which choice you are making to get rid of squirrels understand that your bait is the key.
You can go with a simple thing like nuts or seeds, but if those are readily available around your yard then you have little to no chance of succeeding in getting the squirrel to get into your cage.
In this case, peanut butter is a good option we recommend. 
That is, of course, if you are using a cage trap.
If you are interested in getting the animals that are living in your home and you are using a one-way or repeater trap then bait is not a concern.
They are going to have to come out of the house or shed at some point, and when they do, you will get them.
For some people, attempting to get rid of squirrels is not something they are interested in doing themselves. 
If you are in need of professional help removing wild squirrels, visit www.wildliferemovalusa.com where you'll find professional wildlife operators who use humane techniques like those discussed in this article to trap and relocate the squirrels without harming them in the process.