We hope you love the products and ideas we recommend!  As a reminder, we may receive a small share of the sale. Click here for more information.
BMI Traps
BMI traps have been around since 1980 and they're produced by a company called Butera Manufacturing Industries....BMI for short.
The traps are constructed in the USA and the company prides themselves on offering a quality American made product at an affordable price.
So.....with so many different trap manufactures on the market like Duke, Victor, Bridger, Oneida and many more, how do you choose the best one?
The question "Who makes the best trap?" is definitely controversial and not everyone will have the same opinion.  

Sometimes the best trap is simply whatever you can afford or something that's been handed down to you from a previous trapper.
In the end it really just comes down to personal preference.
Don't forget....it's not just about choosing a certain brand of trap. Becoming a successful trapper begins with proper scouting and creating good sets.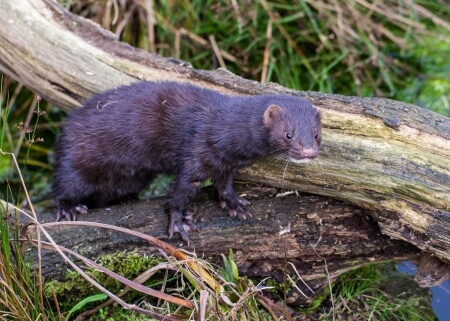 The best trap in the world won't catch anything if it's not placed in the right spot.  It's important to spend time in the pre-season asking private landowners for permission to trap their property or just getting out into the woods on some public land to see if you can locate fresh sign.

BMI Traps - Should You Use Them?
A lot of people (including myself) have used traps made by BMI for years and have had great results.  In fact, many people have traps that are 10, 15 or 20 years old and they still function just fine.
As long as the traps have been maintained and not left outside to rust and deteriorate, a steel trap should last for quite a while.
If you're looking for a few extra traps don't forget to look at garage sales and flea markets......you might just find a really good deal.
A few years ago I was fortunate enough to pick up a handful of really nice BMI traps from a yard sale.  Mechanically they were in great shape and I bought them for a fraction of the price compared to a new trap. 

Logwood Trap Dye
They were a little rusty from not being used for several years but I just used a wire brush to remove some of the loose rust, boiled the traps and dipped them in some Logwood trap dye and they turned out great!

BMI is probably best known for their conibear or body grip trap. Most people would agree the 110 magnum is the best 110 sized trap available on the market today.
A 110 magnum conibear works great for marten or fisher on a leaning pole set, or for mink when using a mink box because the traps are compact but very powerful.
BMI makes several different "magnum" style conibears.  The Magnum Series have a bend in the jaw which creates a tighter grip because it applies constant pressure on the jaws.  It's not a larger trap....just a more powerful trap due to it's design.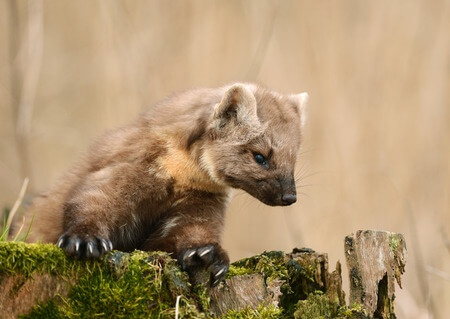 For those interested in coyote or fox, the BMI K9 Wolfers are a real nice trap. They work great and they don't require a lot of out of the box modifications.

The traps are also competitively priced, which we all can appreciate.  To sum things up, I think most people would agree the company offers a nice quality trap for a price most people can afford.
Overall
If you're looking to purchase some new traps or you're in the market for some used ones I would definitely consider BMI.
From muskrats to coyotes, BMI has a trap for nearly every furbearer you'd want to target.
With a long track record of happy customers and quality products, a few Magnum Series traps, conibears or even a handful of K9 Wolfers made by BMI would make a great addition to any trap collection.
Return from BMI Traps to Fur Traps